Free Webinar: How to Navigate NFPA 79 and NEC Code Requirements for Surge Protection

Learn About NFPA 79
The 2018 Edition of NFPA 79 (Electrical Standard for Industrial Machinery) specifies the use of surge protective devices (SPDs) in machines with safety circuits. This specification has been in effect since November 30, 2017, for areas of the North American market that have adopted NEC 2017. This standard applies for all industrial machines being placed on the market. SPDs ensure a voltage limitation appropriate for the insulation coordination. This prevents the safety equipment from being disabled by surge voltages.
About the Webinar Recording
This training covers what you need to know about NEC & NFPA standards, as well as how to comply with them through the use of surge protective devices. This training session is ideal for original equipment manufacturers (OEMs), electrical design engineers, panel builders, and anyone interested in learning more about the NFPA 79 standard. Attendees will walk away with the knowledge and resources to successfully meet these standards in their machine designs.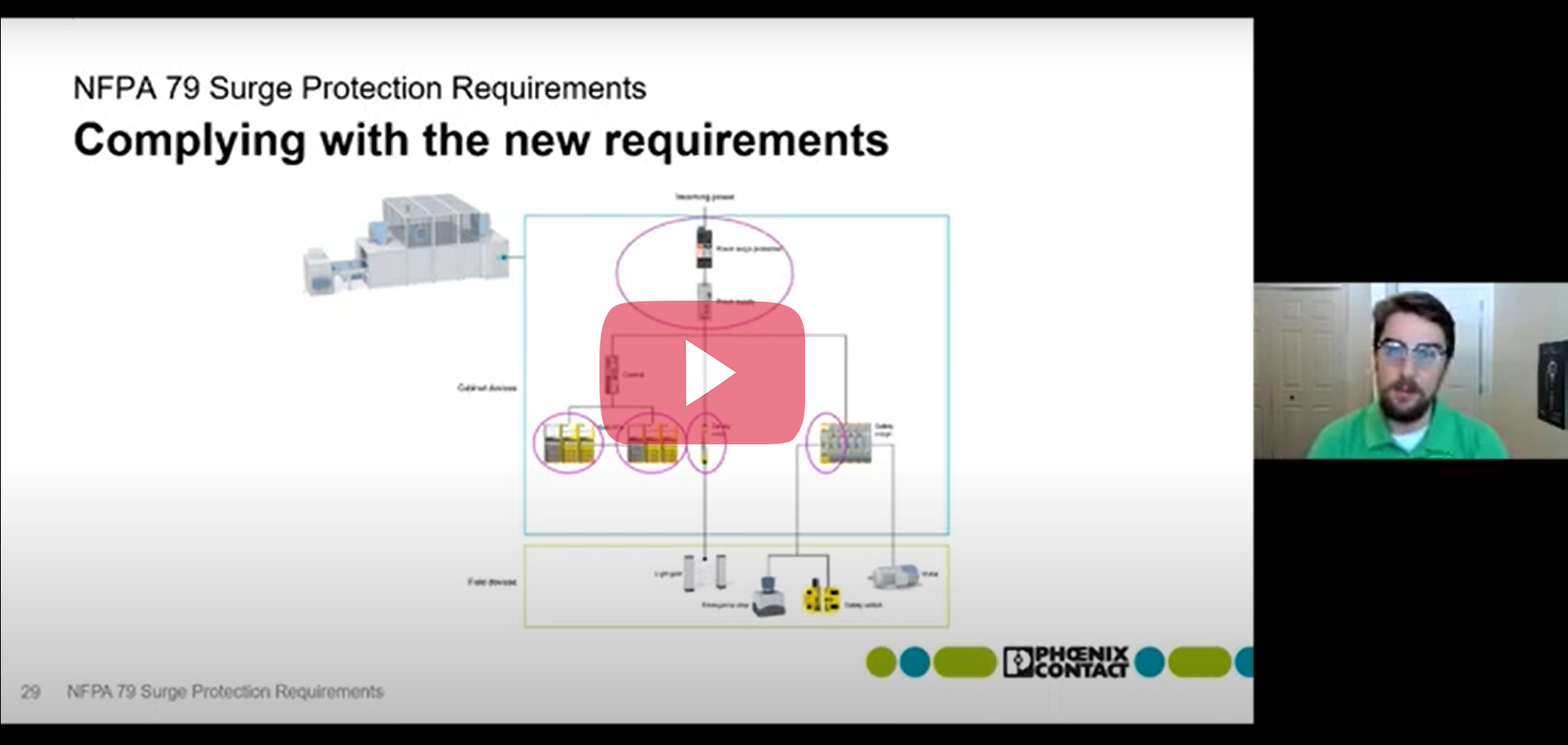 Webinar Agenda
• NEC, NFPA and UL Standards overview
• NFPA requirement changes
• How to comply with NFPA in industrial machinery
• Application examples
• Tools & resources for future use
• State by state information for NFPA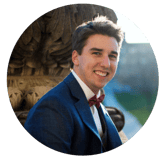 Micah Easty is a Business Development Application Engineer for Power Reliability with Phoenix Contact.
View the webinar on-demand.