🚀

Feeling the pressure to outshine your rivals and grab your piece of the market pie?
We get it. Life's crazier than ever, and keeping up with all those futuristic gizmos can be a real challenge.
👉 But guess what? We've got your back.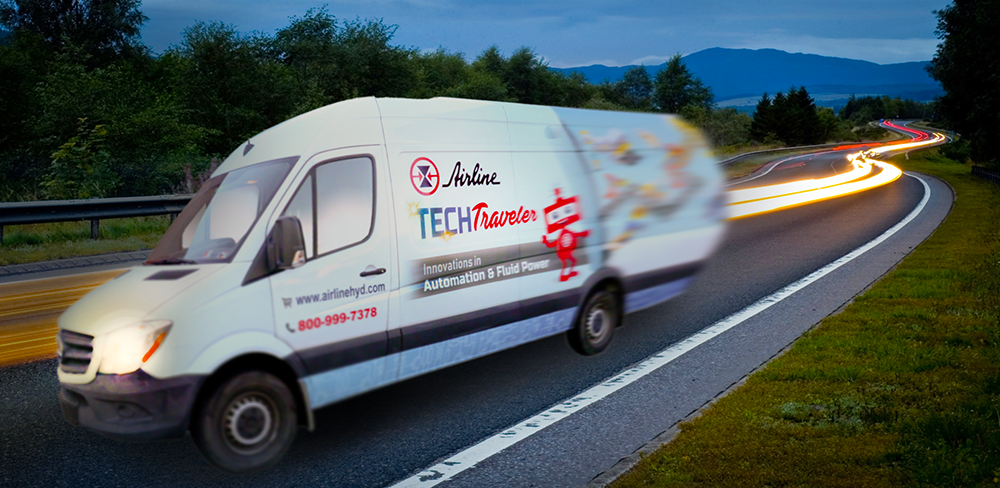 🚐 Introducing

Airline's Tech Traveler
Meet your ultimate shortcut to staying ahead of the game. We're not just another roadshow – We're your ticket to firsthand experience with top-notch products that are rocking the industry.
👋
Say goodbye to FOMO (Fear of Missing Out) on game-changing technologies.
We're rolling up to your turf, making it a breeze for you to:
✔️ Level up your knowledge and know-how
✔️ Amp up your competitiveness
✔️ Cut down costs like a pro
🚫 No cost to you, no pushy sales pressure

What technology is inside? That's up to you.
Tailor your Tech Traveler experience to suit your preferences in a specific product line, your industry, or simply share your pain points with us and we'll provide you with personalized recommendations to explore.
• Machine automation
• Electrical controls
• Machine safety
• Pneumatics
• Aluminum Extrusion
• Fluid Power + more
🎨 Customize your experience by:






Experience the latest innovations, right in your parking lot.
Today's market is a whirlwind, and we're your secret weapon to mastering it.
Don't wait – book the Tech Traveler now and get ready to dive into the latest tech trends that'll supercharge your growth.
We'll see you on the road!