Experience the latest innovations in automation and control, right in your parking lot, with Airline's Tech Traveler.
The only way to stay ahead of competitors and win market share is to embrace new technology. But when our schedules are busier than ever, it's hard to stay current with future-focused technologies. That's where we come in!
Airline's Tech Traveler makes it easier than ever to stay ahead of the competition because we bring industry-leading products directly to you to experience yourself. Our mobile roadshow is ready to help you become more educated, competitive, and cost-effective in today's rapidly changing marketplace. Schedule your visit today to leverage the latest in growth-inducing technologies.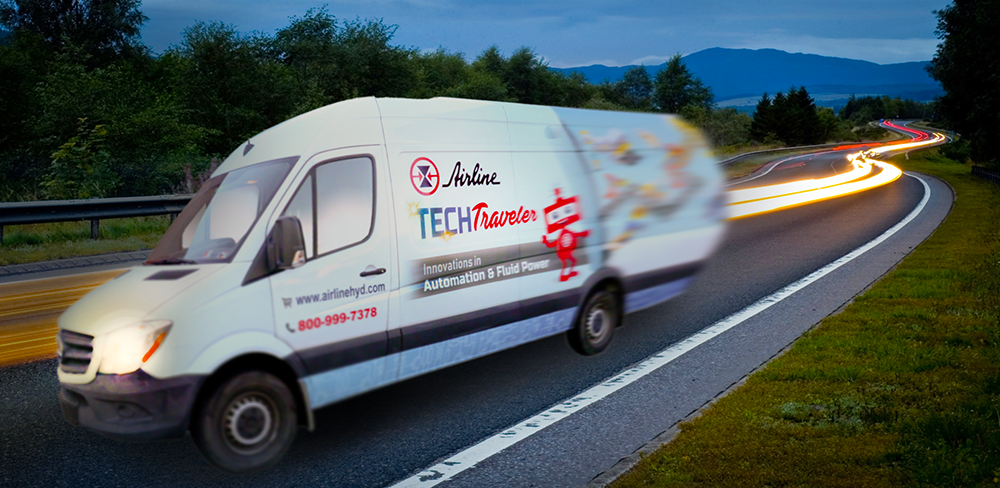 EXPERIENCE TECHNOLOGY IN A WHOLE NEW WAY
Virtual demos can only take you so far. Experience real products, in person, at your location.
Watch our Tech Traveler trailer video and the setup for Eaton electrical and industrial power management solutions
Watch our Tech Traveler trailer video and the setup for Omron automation solutions
We'll customize the Tech Traveler to include products that interest you. When booking your visit, choose from any of the product lines below.





We'll see you on the road!